Heritage of Centuries | 2019 | No. 2 (18) | Marshall Botkin | Olga Spachil
Pushkin, Chekhov and the Crimea
© Marshall A. Botkin
PhD, Professor, Frederick Community College
MBotkin@frederick.edu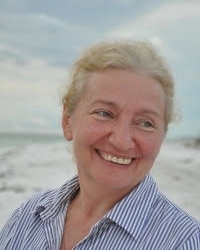 © Olga V. Spachil
Сand. Sci. (Germanic Languages),
Assoc. Prof., Department of English Philology,
Kuban State University
spachil.olga0@gmail.com
UDC [008:061.3]:821.161.1(470.13)
Аbstract: The article is a brief overview of topics on Pushkin as presented at conferences under the traditional name "Chekhov Readings in Yalta". The International Conference "Chekhov Readings in Yalta. From Pushkin to Chekhov: Classics and Modernity", which brought together scholars from Russia, Canada, the USA, Germany, Austria, China, South Africa and France on 15–19 April 2019 was the 39th. Alexander Pushkin and Anton Chekhov visited the Crimea; the beautiful southern coast of the peninsula left a noticeable mark on their life and work. Today, museums established in the places where the writers lived are integrated into the Crimean Literary and Art Memorial Museum-Reserve. There was a reason for referring to Chekhov as Pushkin in prose. Chekhov largely relied on the achievements of his great predecessor and developed them in his own way. Pushkin and Chekhov are the initial and the closing landmarks of the golden age of classical 19th-century Russian literature. This determines the depth and vastness of the problems discussed by the conference participants: historical biographical, literary theoretical, museum excursion, cultural and other aspects of the issues were discussed in the Chekhov-Pushkin context.
Keywords: Alexander Pushkin, Anton Chekhov, the Crimea, Crimean Literary and Art Memorial Museum-Reserve, International Conference "Chekhov Readings in Yalta", classical heritage of Russian literature and modernity.
Article information: Received on May 14, 2019, signed by the print, volume 2 / 2019 on June 20, 2019, published on June 30, 2019.
Full bibliographic reference to the article: Botkin, M. A. & Spacil, O. V. (2019) Pushkin, Chekhov and the Crimea. Nasledie vekov – Heritage of Centuries. 2. pp. 116-122. [Online] Available from: http://heritage-magazine.com/wp-content/uploads/2019/06/2019_2_Botkin_Spachil.pdf (Accessed: dd.mm.yyyy). (In Russian).