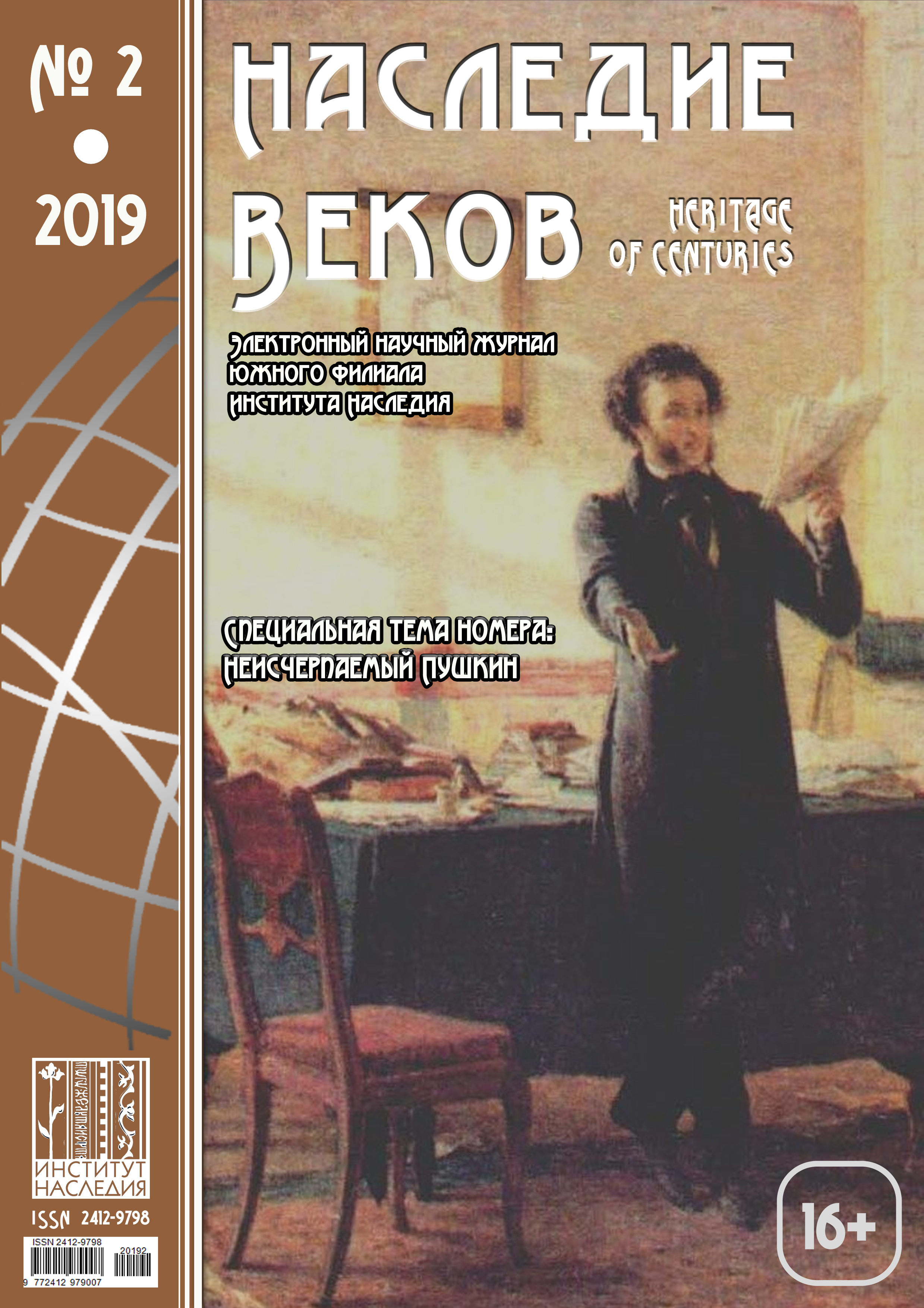 The Theme of the Issue
---
THE ETERNAL PUSHKIN
(Editor Elena Yu. Tretyakova)
---
IN THIS ISSUE:
Alexandr L. Zorin
Olga B. Sokurova
Elena Yu. Tretyakova
Anahit M. Amirkhanyan
ANTHROPOLOGY OF CULTURE
Yulia A. Rousina, & Evgenii S. Iantsevich
Konstantin K. Gorshenev
Kirill E. Rybak, & Yu.S. Izbachkov
AT THE CROSSRODS OF CULTURES
Irina L. Babich, & Yulia V. Wirth
Zhaukhar M. Appaeva
BOOK REVIEWS
Vladimir Ye. Triodin
Olga E. Selyavina
SCIENTIFIC LIFE OF THE SOUTH OF RUSSIA
Olga V. Spachil & Marshall A. Botkin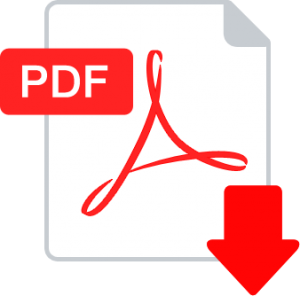 ---
This issue was signed in print on June 20, 2019, page-proofed on June 28, 2019, published online on June 30, 2019, registered in the Scientific and Technical Center "Informregistr" on September 00, 2019, registration no. 0000000000, Certificate of registration of electronic publication of network distribution no. 000.