Heritage of Centuries | 2018 | No. 1 (13) | Svetlana Batyreva
Museum and Ethno-Cultural
Education in Kalmykia: to the Problem
of the Formation of Social Identity
© Svetlana G. Batyreva
Dr. Sci. (Fine and  Applied Art
and Architecture), Head, Museum of Traditional
Culture, Leading Researcher, Kalmyk Scientific Center,
Russian Academy of Sciences
batyrevasg@kigiran.com
UDC
Аbstract: The article is devoted to the ethno-cultural education in the Republic of Kalmykia. The author deals with the problem of high school students' social identity, methods of forming regional, civil or ethnic identity on the lessons of such academic subject as "Culture of the Native Land." The system of ethno-cultural education in the schools of the Republic is building through the process of organization of exhibition activity of the school Museum, the analysis of thematic expositions. As a positive experience in this direction, the museum-exhibition complex of the Center for the Education of Gifted Children "Elista Lyceum" is functioning. The study of regional and ethnic cultures of Russia in the context of the educational system has great potential in museology and in the expansion of its information field. In the process of globalization of society, an integrative aspect of cultural science acquires ever greater socio-cultural significance. This aspect meets the contemporary social demands in the synthesized methodology of museology.
Keywords: Museum, exhibition, Lyceum, ethno-cultural education, school, Kalmykia, civilian, regional and ethnic identities, methodology of museology.
Funding: This article was prepared with the support of the Russian Foundation for Basic Research and the Government of the Republic of Kalmykia in the framework of the research project no. 17-46-080755 а (р) "The main social identities of the population of the Republic of Kalmykia in the 2010s: factors and resources".
Article information: Received on January 20, 2018, signed by the print, volume 1 / 2018 on February 22, 2018, published on February 28, 2018.
Full bibliographic reference to the article: Batyreva, S. G., Muzey i etnokul'turnoe obrazovanie v Kalmykii: k probleme formirovaniya sotsial'noy identichnosti (Museum and Ethno-Cultural Education in Kalmykia: to the Problem of the Formation of Social Identity), Nasledie Vekov, 2018, no. 1, pp. 39-43. http://heritage-magazine.com/wp-content/uploads/2018/02/2018_1_Batyreva.pdf. Accessed Month DD, YYYY.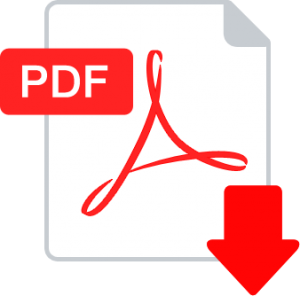 ---