Heritage of Centuries | 2015 | No. 1 (1) | Vladimir Naumenko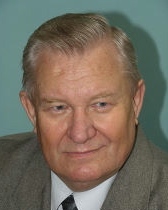 "… Those Who Gives Up
Without a Fight for His Home
and Village, He Is Not a Man"
(the Great Patriotic War in the
Perception of the Ingush People)
© Vladimir E. Naumenko
Cand. Sci. (National History), Prof., Head,
Department of Complex Problems for Cultural
Research, Southern Branch of the Russian
Research Institute for Cultural and Natural Heritage
naumenko@rambler.ru
UDC 93/94
 Аbstract: the article presents the facts, testifying to the active participation of Ingush people in the Great Patriotic War of 1941-1945 and the defense of the Motherland from nazi aggression.
Keywords: Great Patriotic War, Ingush, Malgobek, building fortifications.
Article information: Received on April 22, 2015, signed by the print, volume 1 / 2015 on April 29, 2015, published on May 5, 2015.
Full bibliographic reference to the article: Naumenko, V. E., «…Kto bez boya otdast svoy dom i selenie, tot ne muzhchina» (Velikaya Otechestvennaya voyna v vospriyatii ingushskogo naroda) ("… Those Who Gives Up without a Fight for His Home and Village, He Is Not a Man" (the Great Patriotic War in the Perception of the Ingush People), Naslediye Vekov, 2015, no. 4. pp. 63-71. http://heritage-magazine.com/wp-content/uploads/2015/07/2015_1_Naumenko.pdf . Accessed Month DD, YYYY.