Heritage of Centuries | 2015 | No. 4 (4) | Laura Kagermazova | Irina Abakumova
Ethnic Tolerance as the Basis of the Interaction of Cultures
© Laura Ts. Kagermazova
Dr. Sci. (Educational Psychology), Assoc. Prof, Prof., Department of Pedagogy and Psychology of Additional Professional Education, Kabardino-Balkarian State University
laura07@yandex.ru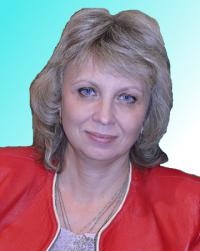 © Irina V. Abakumova
Dr. Sci. (General Psychology, History of Psychology, Psychology of a Person; Educational Psychology), Prof., Head, Department of General Psychology of Development, Southern Federal University
abakira@mail.ru
UDC
Аbstract: The paper deals with the problem of ethnic tolerance, which is understood as a manifestation of personal tolerance. Ethnic tolerance also acts as an element of general and personal culture of representatives of the various ethnic groups. The authors show its relationship with value-semantic sphere of personality. The practical application of the conclusions of the authors was found in the training course "The Art of Dialogue and Consensus". Its development provides a deeper understanding of the role of interethnic tolerance in the life of every human being and the world in general. Students acquire the skills to overcome the difficulties and conflicts using the principles of cooperation and equality, rising to the position of the opposing sides and trying to see the world through the eyes of "The Other".
Keywords: meaning-making, semantic formations of the personality, value-semantic sphere of personality, ethnic tolerance, educational process.
Article information: Received on December 1, 2015, signed by the print, volume 4 / 2015 on December 15, 2015, published on December 21, 2015.
Full bibliographic reference to the article: Kagermazova, L. Ts., and Abakumova, I. V. Etnicheskaya tolerantnost' kak osnova vzaimodeystviya kul'tur (Ethnic Tolerance as the Basis of the Interaction of Cultures), Nasledie Vekov, 2015, no. 4, pp. 98-104. http://heritage-magazine.com/wp-content/uploads/2015/12/2015_4_Abakumova_Kagermazova.pdf . Accessed Month DD, YYYY.