Heritage of Centuries | 2016 | No. 3 (7) | Margarita Plieva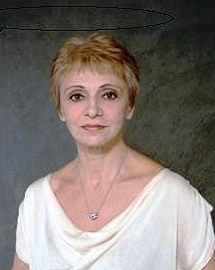 Yury N. Libedinsky and Caucasus: to the      Story of a Portrait
© Margarita G. Plieva
Cand. Sci. (Fine Arts, Crafts and Architecture), Lecturer of History and Social Studies, Secondary School No. 8, Vladikavkaz
plievamargarita@mail.ru
UDC
Аbstract: The author investigates poorly studied issues related to the contribution of Yury N. Libedinsky, the Soviet writer and one of the founders of the Russian Association of Proletarian Writers, to the study of the history and culture of the peoples of the Caucasus. By his creative work he helped to overcome regional isolation, to balance the professional level of culture and to enrich the multinational Soviet culture. The article traces the biography of the writer, reveals the main milestones of his creative life. The author has studied the history of the creation of the lifetime portrait of Yury Libedinsky.
Keywords: Yuri Libedinsky, Maharbek Tuganov, literary criticism, Soviet literature, Kabarda, North Ossetia, the Caucasus.
Article information: Received on August 17, 2016, signed by the print, volume 3 / 2016 on September 14, 2016, published on September 29, 2016.
Full bibliographic reference to the article: Plieva, M. G., Yu. N. Libedinskiy i Kavkaz: k istorii odnogo portreta (Yury N. Libedinsky and Caucasus: to the Story of a Portrait ), Nasledie Vekov, 2016, no. 3, pp. 74–79. http://heritage-magazine.com/wp-content/uploads/2016/09/2016_3_Plieva.pdf. Accessed Month DD, YYYY.