Heritage of Centuries | 2016 | No. 3 (7) | Vladimir Naumenko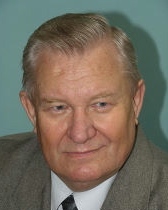 Activity of the Kuban Historians on the Protection of the Region's Cultural Heritage in the 19th – the Early 20th Century
© Vladimir E. Naumenko
Cand. Sci. (National History), Prof., Head, Department for Complex Issues of Cultural Research, Southern Branch of the Russian Research Institute for Cultural and Natural Heritage
vladimirnaumenko.krd@gmail.com
UDC
Аbstract: The article is devoted to the formation of the Kuban regional studies, a powerful impulse to the development of which was given in the late 19th – the early 20th centuries. At that time, a constellation of provincial historians was formed, whose activities became a significant contribution to the science and culture of the region. By their efforts the protection of monuments was put on a state basis. With their participation a local legislative framework was developed, which outstripped and supplemented general line of development of the Russian legislation on this issue in many respects. In the protection of cultural monuments Kuban historians used various methods of educational work: lectures, publication of popular works, excursions, publications in the periodical press, museum expositions, etc. The experience accumulated by historians of the Kuban During the studied period can be successfully used for the protection of historical and cultural monuments in our days.
Keywords: Kuban, Regional Studies, protection of historical and cultural heritage, science, culture.
Article information: Received on August 17, 2016, signed by the print, volume 3 / 2016 on September 14, 2016, published on September 29, 2016.
Full bibliographic reference to the article: Naumenko, V. Е., Deyatel'nost' kubanskikh istorikov po okhrane kul'turnogo naslediya regiona (XIX – nachalo XX veka) (Activity of the Kuban Historians on the Protection of the Region's Cultural Heritage in the 19th – the Early 20th Century), Nasledie Vekov, 2016, no. 3, pp. 44–60. http://heritage-magazine.com/wp-content/uploads/2016/09/2016_3_Naumenko.pdf. Accessed Month DD, YYYY.