Heritage of Centuries | 2017 | No. 1 (9) | Elena Tretyakova | OLga Spachil
Intercultural Attitudes
of «Essays on the Caucasus»
by Evgeny L. Markov
© Elena Yu. Tretyakova
Dr. Sci. (Journalism), Prof., Department
of the Russian and Foreign Languages and Literature,
Krasnodar State Institute of Culture
drevo_rechi@mail.ru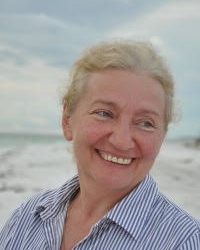 © Olga V. Spachil
Cand. Sci. (Germanic Languages),
Assoc. Prof., Department of English Philology,
Kuban State University
spachil.olga0@gmail.com
UDC
Аbstract: Reprinted in the framework of the series of classical Caucasian studies (issue IX "Caucasus: Museum of the World History", 2011), the book of Evgeny L. Markov continued the acquaintance of the modern reader with the system of views of this well-known public figure and publicist. Although modern reference books and encyclopaedias characterize Evgeny L. Markov as a Crimean scholar, "Essays on the Caucasus" (1887) are no less informative in terms of the pictures, plots and ideas they have captured. The book reflects the intense search for a balance of intercultural attitudes, capable of developing in the right direction and strengthening the friendly dialogue of the numerous peoples. The authors of the article show the historical place of this work in the study of the Caucasus and reveal the relevance of the system of enlightened views on the tasks of economic policy and the cultural interaction of the peoples of our multinational country expressed in the book.
Keywords: Essays on the Caucasus, Evgeny L. Markov, the genre of travel writing, Caucasus Studies, intercultural dialogue.
Article information: Received on February 22, 2017, signed by the print, volume 1 / 2017 on April 14, 2017, published on April 28, 2017.
Full bibliographic reference to the article: Tretyakova, E. Yu. and Spachil, O. V., Mezhkul'turnye ustanovki «Ocherkov Kavkaza» E. L. Markova (Intercultural Attitudes of «Essays on the Caucasus» by Evgeny L. Markov), Nasledie Vekov, 2017, no. 7, pp. 51–55. http://heritage-magazine.com/wp-content/uploads/2017/04/2017_1_Tretyakova_Spachil.pdf. Accessed Month DD, YYYY.