Heritage of Centuries | 2016 | No. 4 (8) | Maya Serova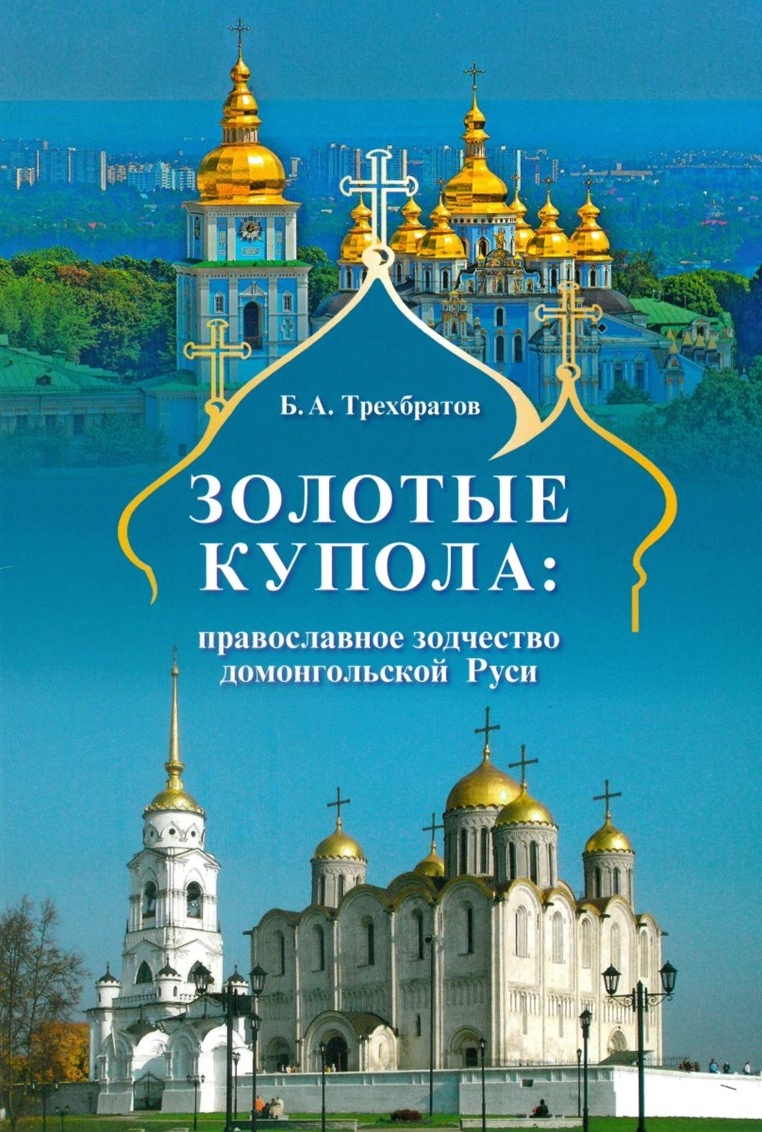 Light of Ancient Doms
© Maya I. Serova
Dr. Sci (Theory and History of Culture), Prof., Independent Researcher
anatoly.kryukow@yandex.ru
UDC
Аbstract: In the review, the content of the book by the Kuban historian Boris A. Trekhbratov "Golden Domes: Orthodox Architecture of Pre-Mongol Rus" is considered. The reviewed book is devoted to the temple architecture of the Old Russian State and Russian principalities formed after its disintegration. The author of the review emphasizes the merits of the work, including accuracy in describing the architectural forms of temple structures, the use of comparative methods in the study of Orthodox churches and cathedrals, a comprehensive analysis of the forms of monumental and easel art that the Russian masters used to decorate churches. In addition, the book is positioned as a textbook, contains educational and methodological tools, which allow to study the history of Russian culture systematically. The idea of ​​the continuity of the culture of the people passes through the entire peer-reviewed work and in this sense is the achievement of its author.
Keywords: Christianity, Orthodox architecture, Kievan Rus, feudal fragmentation, temple architecture, Eastern Slavs, Novgorod, Pskov, Vladimir-Suzdal principality.
Article information: Received on November 9, 2016, signed by the print, volume 4 / 2016 on December 20, 2016, published on December 29, 2016.
Full bibliographic reference to the article: Serova, M. I., Svet drevnikh kupolov (Light of Ancient Doms), Review of the book: Zolotye kupola: pravoslavnoe zodchestvo domongol'skoy Rusi (Golden Domes: Orthodox Architecture of Pre-Mongol Rus), Krasnodar: Periodika Kubani, 2016, Nasledie Vekov, 2016, no. 4, pp. 113-116. http://heritage-magazine.com/wp-content/uploads/2016/12/2016_4_Serova.pdf. Accessed Month DD, YYYY.