Heritage of Centuries | 2016 | No. 4 (8) | Arkady Dzhopua | Valentin Nushkov
From the History of Archaeological Research in the Territory of Modern Abkhazia
© Arkady I. Dzhopua
Cand. Sci. (Archaeology), Director, Abkhazian State Museum
arkadi100@rambler.ru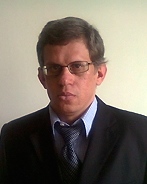 © Valentin A. Nushkov
Cand. Sci. (National History), Senior Researcher, Department of Archaeology, Abkhazian State Museum
valenti74@yandex.com
UDC
Аbstract: In the second half of the 19th century Russian archeologists showed great interest in studying archaeological sites in the modern territory of the Republic of Abkhazia, which has a unique cultural heritage, the oldest monuments of which date back to the Paleolithic era. During this period they explored most thoroughly the historical and archaeological monuments from the period of antiquity and the early Middle Ages. In the history of ancient Abkhazia this period is marked by important events: the ancient Greek colonization, the appearance of the Romans and the construction of the fortresses of Sebastopolis and Pitiunt, the Byzantine-Sasanian Wars, etc. Great merits in the study of these objects of cultural heritage belong to A.N. Vvedensky, V.I. Chernyavsky, V.I. Sizov, P.S. Uvarova, A.M. Pavlinov, and others. In this paper, the most significant scientific achievements are noted, which mainly concern the study of monuments (churches, burial grounds, fortifications, etc .) of Sebastopolis, ancient Apsilia and Abasgia, Drand Cathedral, etc.
Keywords: Caucasus, Abkhazia, Russian archaeologists, temples, congress, monuments.
Article information: Received on November 9, 2016, signed by the print, volume 4 / 2016 on December 20, 2016, published on December 29, 2016.
Full bibliographic reference to the article: Dzhopua, A. I. and Nyushkov, V. A., Iz istorii arkheologicheskikh issledovaniy na territorii sovremennoy Abkhazii (From the History of Archaeological Research in the Territory of Modern Abkhazia), Nasledie Vekov, 2016, no. 4, pp. 30-35. http://heritage-magazine.com/wp-content/uploads/2016/12/2016_4_Dzhopua_Nyushkov.pdf. Accessed Month DD, YYYY.