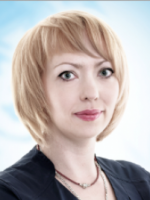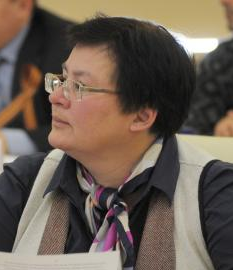 How to Cite
Wirth, Y. V., & Babich, I. L. (2019). Culture and Space: Geographical Images in the Positioning of Territorial Brands (On the Example of the South of Russia and Switzerland). Heritage of Centuries, (2), 81-94. Retrieved from http://heritage-magazine.com/index.php/HC/article/view/30
Section
At the Crossroads of Cultures
Culture and Space: Geographical Images in the Positioning of Territorial Brands (On the Example of the South of Russia and Switzerland)
© Wirth Yulia V.

Assoc. Prof., HES-SO HE ARC, University of Applied Sciences Western Switzerland

Julia.Wirth@he-arc.ch









© Babich Irina L.

Dr. Sci. (Ethnography, Ethnology and Anthropology), Chief Researcher, Department of the Caucasus, Institute of Ethnology and Anthropology, Russian Academy of Sciences

irina@babich1.net








Abstract
To show the role of cultural values in the process of positioning territorial brands, the authors of the article refer to the Russian and Swiss experience in the formation of concepts and the application of cultural geography methods. On the basis of such sources as interviews with Russian informants and texts of Russian and Swiss websites, the transformations of the realities of the geographic space in people's minds — ideas, concepts, analogies, reflected in territorial (geographic) images — were analyzed.
Branding is one of such development factors as territory marketing, image policy development. The image of the territory is an external image, attractive to consumers of goods and services, contributing to the growth of internal and external tourism. In order for territorial objects, in particular, the mountains of the North Caucasus, to become a cultural brand again, their image must be reflected in the behavior and consciousness of people. However, as the authors of the article show by the example of Adygea, nowadays, for the Adyghe people themselves, the mountains are not of great value: residents of lowland villages rarely go to the mountains, for their daily life the mountains as a "local landscape" do not play an important role. It was noted that, in relation to the North Caucasus, geographical images are easily transformed into geographical-political ones: their modeling has a number of difficulties related to how historical circumstances evolved for over more than 200 years. Strategies for the development of regional identity (linking to sub-ethnic groups, linking to large physical-geographical areas, linking to administrative units) here are connected with the peculiarities of the inclusion of the region into the Russian Empire. The search for a positive scenario aimed at forming a specific geographical image of the Caucasian territory and taking into account the potential of already existing cultural brands is relevant. To clarify a number of aspects of the problem, the authors of the article, by analyzing the geographic images used in positioning territorial brands on travel sites (329 Russian and 60 Swiss websites), studied how certain regions of Switzerland work on the image of the territory. When comparing the experience of a relevant practice in the North Caucasus (Adygea) and in Switzerland (Canton Neuchâtel), it is established that the interests and preferences of the foreign cultural public are little taken into account. Disagreement with the expectations of tourists or even with the established image of the territory in a foreign language consciousness creates certain obstacles: it does not allow certain territorial brands to become attractive for tourists speaking foreign languages or living outside the representative territory.
Keywords:
North Caucasus, Adygea, Switzerland, Neuchâtel, humanitarian geography, positioning of territorial brands on travel agency sites, analysis of tourist preferences.