Heritage of Centuries | 2015 | No. 4 (4) | Dzhabrail Taysaev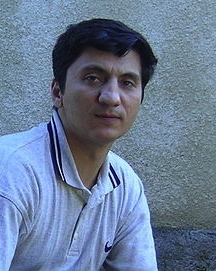 The Habitual Death Syndrome
© Dzhabrail M. Taysaev
Cand. Sci. (Ontology and Theory of Knowledge), Assoc. Prof., Department of Cultural Studies, North Caucasus State Institute of Arts
taisauti@yandex.ru
UDC
Аbstract: This article analyses the fear as one of the main human emotion. The general description of fear and the types of fear are considered. The forms of existence and overcoming public fears are shown.
Keywords: kinds of fear, culture, society, fear, phenomenon.
Article information: Received on December 1, 2015, signed by the print, volume 4 / 2015 on December 15, 2015, published on December 21, 2015.
Full bibliographic reference to the article: Taysaev, D. M., Sindrom privychnoy smerti (The Habitual Death Syndrome), Nasledie Vekov, 2015, no. 4, pp. 56-61. http://heritage-magazine.com/wp-content/uploads/2015/12/2015_4_Taysaev.pdf . Accessed Month DD, YYYY.